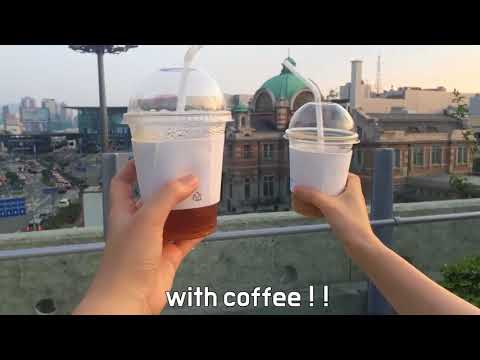 Drink a coffee with view
Seoullo
Eat the street food
Namdaemun market
Put foots in the cool water
Seoullo
See the small exhibition
Seoullo
See the night view
Seoul station
See the night view
Seoullo
See the night view
Seoul station
Take a pictures with plants
Seoullo
See the view of Seoullo
Seoullo
Take a walk in the Seoullo
Seoullo
Hidden Spot for Seoul Vivid Night View : Seoullo 7017
lisa

AVAILABLE ON
Sun. Mon. Fri. Sat.
MEET AT
19:00
MEETING POINT
Seoul, Seoul Subway Station (Line 1), Exit 2 (Outside)
DESCRIPTION
Seoullo 7017 was launched in 2017. So it is one the new spots in Seoul. Originally, Seoullo was the highway overpass to resolve the population explosion and a serious traffic jam in the 1960s. However, it has many safety problems to sustain cars. Eventually, Seoul tries to change this highway to the street for people.

This place is one of the newest places in Seoul, so many people who live in Seoul haven't gone there yet. So I think this place is the hidden spot for foreigners.

And Seoullo has two sides of view which are in afternoon and night. We can see both of them.

Firstly, we will meet at the exit 2 of the Seoul subway station. Then we will take a walk to see the afternoon view of the Seoul. Also, there are some spots to enjoy such as a small exhibition and place for immersing our foots in the water.

Secondly, Seoullo is connected with Namdaemun market. So we will go to Namdaemun market to see Korea traditional landscape and eat street food which Koreans like.

Lastly, I'm sure that you guys can see vivid Seoul night view by joining this course. After 6 pm, there are many cars in front the Seoul station. This is because many workers use their cars when they leave their offices. The view which is made by their cars is wonderful. If we have a coffee when we see the night view of Seoul, It will be the best time for healing. : )

Besides, there is an illumination of the Seoul station which is the main train station in Korea and the lighting show of the Seoul square. They are also one of the good to see with the Seoul night view.
19:00
Seoul Subway Station (Line 1), Exit 2 (Outside)
19:30
Go to Seoullo 7017 and take a walk
20:30
Get into NamDaemun Market to eat street food
21:00
Buy the cup of coffee and go back to middle of Seoullo
21:30
Take pictures in the hot spot of Seoullo where is in front of Seoul station
22:00
NO. OF PARTICIPANTS
1~4
OPTION COMMENT
* Please tell me if you guys do not eat dinner before the tour.
PRICE INCLUDES
Coffee and Street Food
PRICE EXCLUDES
Dinner (if you want to eat together)