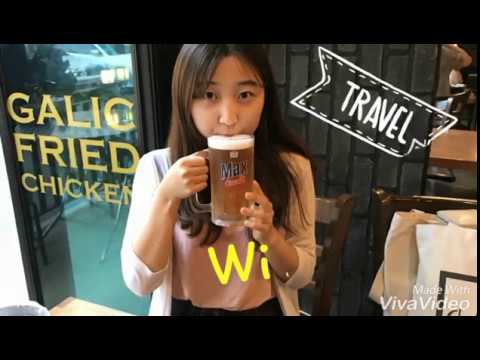 Have beer and chicken
Chicken house
Watch busking
Maronie Park
salad and Topokki
Chicken house
Have beer with me
Chicken house
beers!!!
Chicken house
have a rest and talk with me
Maronie Park
Watch busking
Maronie Park
Singing ~
Coin Karaoke
You can find any song you want
Coin Karaoke
exchange with coin
coin karaoke
B.C Night : Beer and Chicken
alicep

AVAILABLE ON
Sun. Mon. Thu. Sat.
MEET AT
19:00
MEETING POINT
Hyehwa Subway Station (Line 4), Exit4 (outside)
DESCRIPTION
Wanna be a real Korean? Have Chimek (chicken and beer) with me!
If you want to experience a real Korean life, You should try "Chimeck" (chicken and Meckjoo which is beer in Korean). Most Korean love to have chicken with beer! I usually have a good time with my friend eating chicken with beer!

This tour will take place in Hyehwa
Hyehwa where is the herb of youth and artists. It is famous for many plays and musical theaters. I'll introduce a chicken house in Hyehwa. There is a special combination of the menu. We will not only eat chicken with beer but also salad and Topokki (stir-fried rice cake)

After having chicken with beer, I will introduce you Korea's rising entertainment place, Coin karaoke. (if you don't want to sing, we can go to some electronic arcade and play some games)

Then, we will visit maronie park where is the famous place for busking. We can watch busking and enjoy the night time. If you want, we can buy some ice cream and watch the performance( I usually watch busking and have some beer or ice cream at maronie park). There would be many young people and performers. (especially at summer night) So you can feel the burning youth!
19:20
Hyehwa Subway Station (Line 4), Exit4 (outside)
19:30
have chicken and beer
20:30
Go to coin karaoke
21:00
Go to maronie park and enjoy busking
21:30
NO. OF PARTICIPANTS
1~2
OPTION COMMENT
* Please tell me if you can't drink beer.
PRICE INCLUDES
Chicken and one beer, Coin karaoke (4songs)
PRICE EXCLUDES
Extra beer, Ice cream, Snacks, Shopping, Transportation