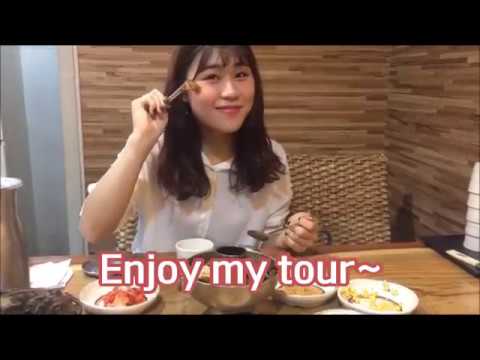 The entrance of village
Gamcheon cultural village
Look around and eat foods~
Gamcheon cultural village
Look around and eat foods~
Gamcheon cultural village
Take some photos in here
Gamcheon cultural village
Take some photos in here
Gamcheon cultural village
Famous photo zone in village
Gamcheon cultural village
Famous photo zone in village
Gamcheon cultural village
Wearing Hanbok
Gamcheon cultural village
You can borrow the Hanbok
Gamcheon cultural village
Wearing Hanbok with hair band
Gamcheon cultural village
Craft shops~
Gamcheon cultural village
Let's eat Bulgogi~
'Do you know Bulgogi?'
Let's eat Bulgogi!!
'Do you know bulgogi?'
Come to the Gamcheon Cultural village where life and art co-exist!
jeongmin

AVAILABLE ON
Sun. Mon. Tue. Fri. Sat.
MEET AT
11:00
MEETING POINT
Jagalchi Subway Station (Line 1), Exit3 (Outside)
DESCRIPTION
I want to show you about Gamcheon Cultural village, the most popular place in Busan.
The houses in Gamcheon village painted in a unique color of pastel colors. The terraced houses are creating beautiful scenes that cannot be seen anywhere else. Beautiful colors and alleys are connected like a maze. Regardless of whether foreign tourists or Korean tourists, Gamcheon is crowded with tourists every day. My university is close there, so I know very well, and I visited there several times. So I am the best person as a guide!

First, we will meet at Jagalchi subway station Exit 3. And we will take a bus. The bus stop is near there. It takes fifteen minutes to get Gamcheon Cultural village. There will be many visitors on the bus because there are lots of tourists on the weekends.

When I go to the village, there are many beautiful cafes. And also there are many stores selling crafts and snacks. You can try some Korean pancakes with seeds and fish cakes. Busan is famous for fish cakes so you should try!

There are many places to take pictures. If you go there, you must take pictures with a little prince statue. The statue is very good place to take photos and it almost represents the village.

Moreover, You can experience Korean traditional clothes, Hanbok and You can wear Korean traditional school uniforms. If you wear a hanbok or a school uniform, you will be a more interesting and meaningful journey.

After watching the village, we will go to eat Bulgogi, a traditional Korean food. Bulgogi is a traditional Korean dish seasoned with pork. The Bulgogi which sells at the restaurant is more special because it puts meat in a traditional brazier. There is a fire in the brazier so you can eat more warm food for a long time. This is one of my favorite restaurants. So I really want to introduce this restaurant to you.
11:00
Jagalchi Subway Station (Line 1), Exit3 (Outside)
11:30
Look around the Gamcheon Cultural Village and eat street food
13:30
Go to Nampo dong
13:50
Eat Bulgogi at a 'Do you Know Bulgogi' restaurant
15:00
NO. OF PARTICIPANTS
1~3
OPTION COMMENT
* There will be many visitors in Gamcheon village on weekends
* IF you want to eat other kinds of foods we can change the plan. In Nampo dong, there are many kinds of restaurants. So don't worry about that!
PRICE INCLUDES
Gamcheon culture village's stamp&map
PRICE EXCLUDES
Street food, Lunch, Renting Hanbok ,Renting School uniform