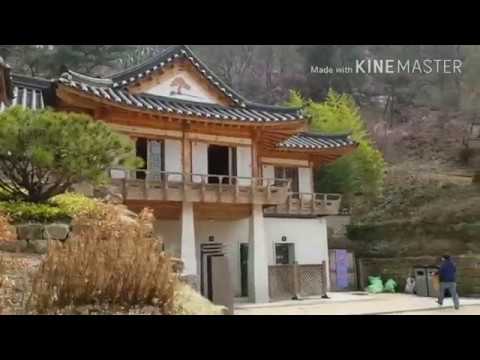 It's near NS tower
Paljakjeong (pavilion)
Lunch (If you want Galbee)
Wangbee Jib
Walk along
Namsan trail
Grab some snack if you need
NS tower
Enjoy Korean Traditional House
Namsan Hanok Villiage
Enjoy various street food!
MyeongDong Street
enjoy the traditional mood~
Namsan Hanok Village
The first Korean cathedral~
MyeongDong Cathedral
It is convenient to walk~
Namsan Trail~
Enjoy nice weather and walk~
Chunggye Stream
Grab yummy food!
Myeondong Street
Enjoy The Charming Mood of Seoul!
sumin

AVAILABLE ON
Sun. Mon. Tue. Thu. Fri.
MEET AT
11:00
MEETING POINT
Hoehyeon Subway Station (Line 4, blue line) Exit 3 (Inside)
DESCRIPTION
Beneath the warm sunshine, enjoy the charming mood of Seoul!

Walking along the trail of Namsan, you can look at every inch of the city. Namsan, located in the center of the city, is the mountain which represents Seoul. If you want, we can go to the NS tower where you can see the small, cozy pavilion. In the middle of the mountain, there is an elegant Korean traditional restaurant. You can have beef Bibim bab, Korean traditional meal, and Korean traditional cookies for desert.

After having a lunch, we will go down to the Namsan Han-ok village where you can enjoy Korean traditional house. Of course, if you want, you can borrow Korean traditional attire, which is called Han-bok, and take a memorable picture! Small pond and affectionate birds will also greet you.

Then, it will take about ten minutes to go to Myeong-Dong. This is a place of street-food. From the bread with honey and ice cream on it to fried crab, you can enjoy whatever you like! Just beside the street, there is a Myeong-Dong cathedral, the first cathedral in Korea.

After then, we'll go to Cheong-gye Stream. Renovated in 2005, Cheong-gye stream has been loved by citizens every night and day. You can come across small fountain and feel a warm atmosphere there.
11:00
Meet at Hoe-Hyeon Subway Station (Line 4), Exit3 (Inside)
11:30
Lunch – Korean Traditional Restaurant located in Namsan
12:30
Walk along Namsan trail
13:00
Namsan Han-ok Village (Korean traditional houses)
14:00
Enjoy Myeong Dong street-food
14:30
Walk along the Chung-gye Stream
15:30
NO. OF PARTICIPANTS
1~5
OPTION COMMENT
* You have to pay $13 if you want to try Han-bok, the Korean traditional attire.
** If you don't like to have Bibim bap for lunch, there is another choice. We can eat Galbi(pork with sauce) or Korean style BBQ for lunch instead.
PRICE INCLUDES
Lunch
PRICE EXCLUDES
Han-bok (Korean traditional attire) Rental Fee
REVIEWS
carmen47

it was fun and memorable! sumin is kind and so helpful! I really enjoyed the tour with her~~ ;)
Nicolas Filion

Sumin is a friendly and super sweet tourmate!!She even brought me Korean snacks at the beginning of the tour so i could eat them!She brought me to a part of thr city I hadnt seen before and brought me to an awesome teahouse and after that we had a great lunch! She is very knowledgeable about cinema also so we had nice talks about that! So book this tour now!