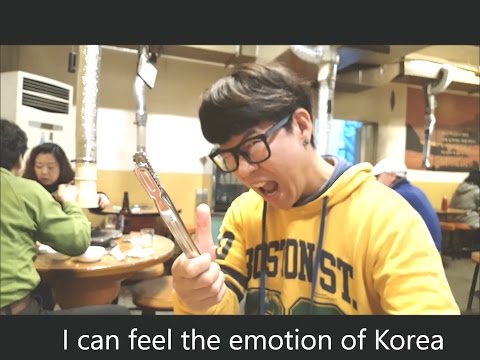 bang-ameoli head ship
bang-ameoli head ship
sihwabangjoje Road
sihwabangjoje Road
BBQ party at the trunk
daebudo BBQ party
BBQ party at the trunk
daebudo BBQ party
foreshore
daebudo foreshore
BBQ party at the trunk
seonjaedo
daebudo foreshore
daebudo foreshore
yeongheungdo
yeongheungdo
daebudo BBQ party
Kimchi Fried Rice
grilled eel or spicy port ball
grilled eel or spicy port ball
special steamed bread house
special steamed bread house
(Ansan) Follow me for the taste of happiness in an beautiful island
young hwa jung

AVAILABLE ON
Mon. Wed. Thu. Fri. Sat.
MEET AT
14:00
MEETING POINT
Bus Stop Across Ansan Subway Station (Line 4), Exit1 (Outside)
DESCRIPTION
Hello, I enjoy and good at traveling, eating, and taking pictures.

Though English isn't my mother tongue, communication will not be a problem since there is a world famous language, body language.

I travel region to region and get recommendations for local sightseeing and restaurants. Thereby I guarantee you the best local attractions I've experienced with my unique itinerary.
Taste of Happiness

You and I are going to discuss the places and food you have in mind in Ansan and hunt hidden treasures together. Don't worry about getting tired, I will give you a ride throughout the trip.

Ansan is a city with a nice beach. Imagine yourself sitting on the beach, watching the sunset, and enjoying Korean food; Bulgogi, port belly BBQ, Soju, Korean coffee, Kimchi, and etc. I will prepare the food on the day of our trip.

After appreciating and strolling around the beach, if time allows, you may also experience tideland. What's more, eating famous steamed bread of Daebu Island and having a cup of coffee at an observatory platform with a great view are other fun activities.

We will then try some spicy food when the sun goes down. Grilled eel and spicy pork belly that go well with Soju will conclude your day of a trip.

I will leave the choice up to you among grilled eel and spicy pork belly BBQ.
My preference is grilled eel because of its mild flavor and it goes well with Soju.

Grab the opportunity to fully experience Korea.
I will be your guide to discover small happiness in your life in Korea.
14:00
Meet at the Bus station across from Ansan station
14:40
Arrive at Gubongdo station. BBQ party at the trunk of the Van (beer or soju). Gubongdo Hesol road tracking (at low tide, you can experience tideland)
16:40
Leave Gubongdo
16:50
Arrive at Daimojima (special steamed bread house)
17:10
Arrive at T-Light Observatory Platform(Have a cup of coffee)
17:30
Leave T-Light Observatory Platform
18:30
Enjoy grilled eel or spicy port belly BBQ (feel famous local food of Ansan). Take the train and get off at Sangroksu Station or Ansan Terminal
19:30
NO. OF PARTICIPANTS
1~4
OPTION COMMENT
* Because we are moving by car, the arrival time may be delayed depending on traffic conditions.
* The whole tour is done by car.
* BBQ on a rainy day is a difficulty. It will be replaced with Kalguksu (traditional noodle soup)*
* We also prefer to tour with a family and couple, of course solo travelers.
* If you don't find the way, text me ~~
PRICE INCLUDES
Corn steamed bread, Fuel consumption, BBQ + soju or beer, Dessert, Dinner (grilled eel or spicy pork)
PRICE EXCLUDES
Shopping, Beverage