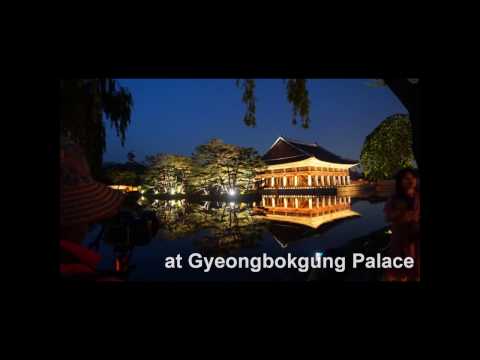 Dance with me
Like Twice/EXO
where i danced
Hongdae (Hong-ik university)
our practice room at Sadang
practice room2
where we choose in video
Hongdae (Hong-ik university)
where we choose in video
Han-river
we eat dessert or beverage
dessert or beverage
where we choose in video
Gyeongbokgung Palace
after we film a video,
chicken & beer
if you want to eat dinner wih
dinner
(Sadang) K-pop dance tour
sherry(daseul)

AVAILABLE ON
Mon. Tue. Wed. Thu. Fri.
MEET AT
14:00
MEETING POINT
Sadang Subway Station ( LINE 2,4) , Exit7(outside)
DESCRIPTION
Do you like K-pop? Do you like Korean idols? Do you like to dance?
All I like! I have danced since 2010! I love to dance and k-pop
This tour is the chance to experience K-pop dance.

First,
When you call me, we will choose k-pop song.
You can choose K-pop song which you want to dance
Or I can choose K-pop song when you don't know k-pop songs.
After we decide song, we will practice dance at our meeting

D-day!
We meet at Sadang Subway Station exit 7. (practice room can change because of booking)
I will teach you and practice dance!
We will learn k-pop song's highlight. ( if you can learn more, I will teach you more)

After we practice-
We will go to tourist attraction(Gyeongbokgung Palace/ Gangnam/ Han-river/ Hongdae ) where you want to dance.
While we go, we eat dessert or drink beverage.
When we arrive the tourist attraction which we choose, we choose the place where we film.
We film the video that we dance k-pop.

After we film video, if you want to eat dinner with me, we will eat dinner!

After the tour, I will send you the video which we dance at tourist Attraction.

I think that it's amazing chance to experience k-pop culture.
I'm sure that you can achieve K-pop-dance and we will be friends!
14:00
dance practice
16:50
go to tourist attraction & drink beverage or eat dessert
17:30
film a dance video
18:00
NO. OF PARTICIPANTS
1~5
OPTION COMMENT
* If a practice room is full, we have to change another practice room.
** if you want to eat dinner, we can eat chicken & beer.
*** After you call me, we have to decide our meeting day.
PRICE INCLUDES
Practice room rental, dessert or beverage, entrance fee, video
PRICE EXCLUDES
Transportation
REVIEWS
lbryanl

It was such an great experience to dance with Daseul! She is friendly, talkative and really willing to teach you wholeheartedly!!! Omgg...what a perfect tourmate😂

Initially...well...as a complete dancing beginner, I was quite worried with my dancing skills, and how are we suppose to use our second language to communicate (especially for those professional dancing terms)! But after meeting Daseul, you know you actually need not worry about those stuff!

When I dont have sufficient time to practice, she just instantly booked an extra hour for me to build my confident up in those dance moves; When we cant really understand each other, she would just try her very best to use her body language...google translate... or whatever ways she can think of to explain!

And whats more is she dont just teach about dancing, but also sharing you the Korean Culture! When we were having lunch next to Han River, she grab the chances to introduce me whatever she knew...hahaha...even the drinking songs and games!

We have had so much fun together and i am really glad to become her tourmate... and I do treat her as my lifelong friend abroad now hahahha😂

I would really like to take the chance here to recommend Daseul as your tourmate! She would definitely bring you an unforgettable memory and i guess you will never regret to join her tour!