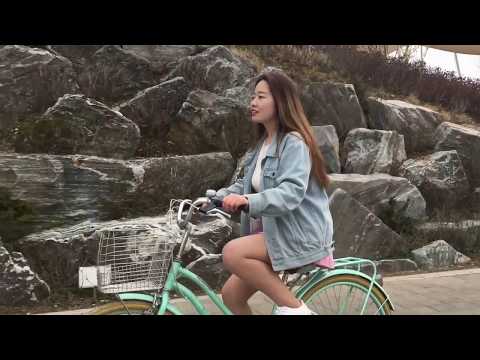 Ride along Arawaterway
Arawaterway
See waterfall
Arawaterway
Take a rest seeing view
Arawaterway
Snack bar
Arawaterway
Ara Observatory
Ara Observatory
Front of Ara Observatory
Ara Observatory
See the view of West Coast
Ara Observatory
Ara Observatory
Ara Observatory
Tea time
Cafe Ara
Cafe Ara
Cafe Ara
Tea time with the view
Cafe Ara
Have you ever been to Korean sea?
Ewon

AVAILABLE ON
Sun. Sat.
MEET AT
15:00
MEETING POINT
Geomam Subway Station (Airport Railroad), Exit1 (Inside)
DESCRIPTION
Our tour of the view, by the view, for the view. It's my slogan for our tour. I want to show you a view of Korea West Coast and lower reach of Han river.

After we meet at Geomam subway station, we move to Arawaterway to ride. We rent a bicycle there. You can also rent a tandem bicycle and small one for children. Next, we ride to waterfall and back to starting point. There is cycle track in Arawaterway so our riding course will be easy. If you are hungry, you can drink and eat something because several food trucks are there.

We return our bicycles and move to Ara Observatory by subway and bus. But don't worry it just takes 30 minutes. The place near Ara Observatory is really calm and quiet so it's good to take a rest and I can let you alone if you want to get the mood. Anyway, we go to the observatory on the 23rd floor to watch ocean view and move to Ara café on the 24th floor. We drink something with ocean view. You can also order food but I don't recommend because the price is too expensive than other restaurants.

And our tour will end in the café but I will bring you to Cheongna Int'l City Subway Station (Airport Railroad).
15:00
Geomam Subway Station (Airport Railroad), Exit1 (Front of convenience store "With Me")
15:10
Rent bicycles and ride along Arawaterway
16:10
Return bicycles and move to Ara Observatory
17:00
Drink some beverage in Ara café
18:30
NO. OF PARTICIPANTS
1~3
OPTION COMMENT
* We just ride a bicycle and drink something with a nice ocean view so it will be especially good for couple or family who has children. We have a bicycle for them.
** Even if you are a solo traveler, you can enjoy the view with me! Don't worry.
*** If it's raining, our tour will be canceled :(
PRICE INCLUDES
Bike Rental
PRICE EXCLUDES
Beverage, Transportation
REVIEWS