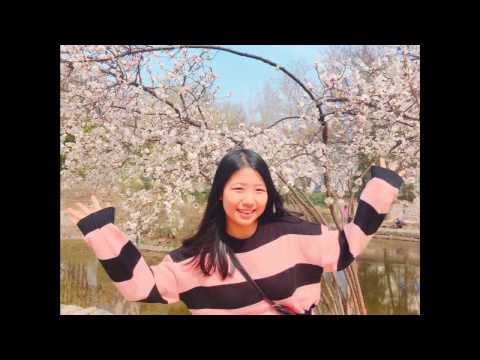 Looking around City hall
City hall
Looking around Deoksu-palace
Deoksu-palace
Walking along the way
Deoksu Stonwall way
Walking along the way
Deoksu Stonewall way
Looking around City hall
City hall
Looking around Deoksu-palace
Deoksu-palace
Looking around Deoksu-palace
Deoksu-palace
Looking around Deoksu-palace
Deoksu-palace
Looking around Seoul-Library
Seou-Library
Looking around Deoksu-palace
Deoksu-palace
Deoksu-palace and City hall, Two type's of Seoul
mi-ryu

AVAILABLE ON
Sun. Sat.
MEET AT
13:00
MEETING POINT
City hall subway staion (Line 2) Exit 4 (Inside)
DESCRIPTION
Relish a journey into both history and Food of Seoul!
Through This tour, You can experience Seoul in the present and Seoul in the past.

We meet at City-Hall because it represents the present of the Seoul.
Seoul Citizen considers this place to be the center of Seoul.
In 2002 World cup in Korea, Many people wearing red t-shirts cheered in here. (It called red devil)
This place is being used as citizen's place.
In this place, Seoul Citizen watching performance, reading books and using Sinmungo (Present opinion freely about Seoul)
I will introduce City-Hall from end to end.

And we go to Seoul Library, located in next to city hall, and look around Seoul Library.
After we take a look at City-Hall and Seoul Library, We go together to Deoksu-palace.

Before tour palace, We will watch Gatekeeper alternating Ceremony. This ceremony reenacts Joseon's traditional Gatekeeper alternating Ceremony.
After enjoying ceremony, we will look around Deoksu-palace.
Deoksu-palace is Joseon dynasty's palace. It used two times at Joseon dynasty for King's residence.
First, evacuation at Japanese invasion of Korea in 1952(the mid of Joseon).
Second, When King Gojong moved from Russian Legation (the end of the Joseon).
So you can see two types of Joseon's architect (mid's style and end's style).
After we take a look at the Palace, We walk Along DeokSu stonewall walkway.
This place is the hot place for Korea's couple. Because stonewall is so beautiful.

And we will take a lunch at a traditional Noodles restaurant, called Yurimmyeon.
You will experience the food culture of Seoul.
12:50
City Hall Subway Station (Line 1,2) Exit 4 (Inside)
13:00
Introduce About City Hall & Seoul-Library
13:50
Go to DeokSu Palace
14:00
Watch Gatekeeper alternating Ceremony
14:30
DeokSu Palace Tour
15:30
Walk Along DeokSu Stonewall Walkway
16:00 --– Eat Korean Noodles at YurimMyeon
16:30
NO. OF PARTICIPANTS
1~5
OPTION COMMENT
*There is no event on Mondays due to the Palace closing day
*If You tour in spring or fall, you will experience more beautiful Seoul.
*If you wanna eat other things, I can recommend another Korea's traditional food.
PRICE INCLUDES
Entrance Fee, Snack
PRICE EXCLUDES
Lunch
REVIEWS
lalill

I booked the Deoksu-palace tour with mi-ryu and had a really good time.
First we had lunch, then a look around Seouls main library, then we visited the Seoul City Hall and afterwards we went to Deoksu-palace. In the end we had cold drink which mi-ryu recommended (it was really delicious!) and walked along the wall of Deoksu-palace.
Mi-ryu is a really good tour guide I can only recommend.
Her English is fine, at least we never had a problem communicating.
Mi-ryu knew the spots she showed me very well and has been at for example Deoksu-palace several times beforehand.
She gave me lots of interesting information and could even answer all my questions.
In addition to that the tour was planned out really well without missing flexibility.
We found things to talk about and things we had in common quite quickly and therefore had lots of fun.
Mi-ryu is a happy and cute girl. At the beginning she was insecure about her English but since she is an open and lively person it didnt really influence our communication.
I would always book her as a tour mate again.
Thank you for the good time, Mi-ryu!
You did a great job. :)