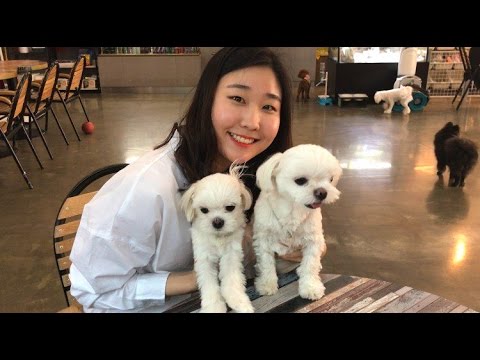 you can playing with these cut
pet cafe
you can playing with these cut
dog cafe
at the meeting place
Gangnam subway station
shopping and take a picture
Kakao friends shop
shopping and take a picture
kakao friends shop
shopping and take a picture
Kakao friends shop
Have a lunch time
Gangnam
Have a lunch time
bogging
have a lunch time
bogging
have a lunch time
Gangnam unlimited daebackhouse
When u're in Gangnam, be sure to give these pet cafe a visit.
woohyang

AVAILABLE ON
Mon. Tue. Wed. Thu. Fri.
MEET AT
16:00
MEETING POINT
Gangnam Subway Station (Line 2), Exit 11 (Outside)
DESCRIPTION
Welcome to Gangnam.
I think Gangnam is a cool place. Because you can do almost everything here like having some delicious food, shopping, and going to the pet stores and having a wonderful time with pets.
So, we'll meet Gangnam subway station, Exit 11.

First, we go to shopping Kakao Friends store. KakaoTalk is the most popular messaging app in Korea, and the cute emoticon characters are much loved by its users. This store sells items such as calendars, plushies, pillows, keyrings and even golf balls, all of which feature these adorable characters.
If you're a big fan of Kakaofriends or have a friend who would love something adorable, be sure to check these stores out! The Kakao Friends Store in Gangnam is the biggest and most recently opened branch out of the 8, featuring 3 floors.
After If you want to pet and touch cute, adorable dogs and cats, there are special cafes in Gangnam, Seoul, a heaven for animal lovers. And you have to decide between A and B where we go café.

A café is pet café. From small to large size dogs, If you just pay for drinks, you can enjoy patting and playing with these cute dogs the whole day.(the wal'z)

B café is cat café. It has almost 20 cats and you play with them freely. if you just pay for drinks, You can touch and pat these lovely, adorable cats all day! (godabang in Gangnam)

After you have two choices of the dinner.
A food is Grilled Pork Belly (we call that is samgyeopsal) is a popular Korean dish that is commonly served as an evening meal. It consists of thick, fatty slices of pork belly meat. (Gangnam unlimited daebackhouse)

B food is Stir-fried Rice Cake(Tteok-bokki) is a popular Korean food. It can be seasoned with either spicy gochujang (chili paste) or non-spicy ganjang (soy sauce)-based sauce.
(Gangnam boggling)
16:00
Meetup in the Gangnam Subway Station (Line 2), Exit11 (outside)
16:15
Shopping kakao friends shop
16:45
Dog café or cat café
18:00
Eat dinner (Grilled Pork Belly (samgyeopsal) or Stir-fried Rice Cake(Tteok-bokki)
19:00
NO. OF PARTICIPANTS
1~5
OPTION COMMENT
If you want to eat another dinner, we can eat that!
PRICE INCLUDES
Pet cafe
PRICE EXCLUDES
Dinner
REVIEWS
corinna

It was a super nice tour! The restaurant was delicious, and the dogs in the pet café were just adorable 🐩😍
Ellena is a very friendly, fun and cool tour guide who speaks really good English. I learned a lot of new things from her and she even helped me finding souvenirs and buying a train ticket. Thank you!!! 😄Im glad having been on a tour with her, and would recommend it to everybody! 😊
kebychen

Very fun and energetic girl! Communication was not an issue and she can even speak good chinese! Would definitely recommend others to go on a tour with her. Just let me know when youre coming to Singapore!
nahtahhlee

우향 is such a great tourmate, I am so glad to have met her! 😍 she is extremely friendly and kind!! 😌💓 I was very comfortable with her and I really enjoyed our tour today! I highly recommend her tour to all pet lovers! the dogs in the pet cafe that we went to today were so adorable and I felt so content there! hehehe! ✨ Of course I also had such a great time getting to know 우향 and I will miss her! 💖 thanks for today~~ dont forget to call me whenever youre in Singapore! 😜
yik ho

Ellenas tour is very interesting. I got to see the largest Kakao shop, eat samgyeopsal and visit a cat cafe. It was my first time visiting a cat cafe and it was a really good experience thanks to Ellena! Shes very kind and friendly. Definitely recommend her tour 👍🏻