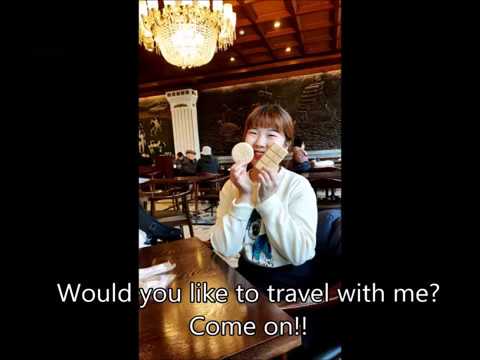 Hanok Village Tour
Namsan Hanok Village
Hanok Village Tour
Namsan Hanok Village
Hanok Village Tour
Namsan Hanok Village
Hanok Village Tour
Namsan Hanok Village
Taking a look
Time Capsule Sqare
Have a Lunch time
BanBan Noodle
Stamp Tour
Street Museum
Stamp Tour
Street Museum
Stamp Tour paper
Street Museum
Dessert Time
Taegeukdang Bakery
Dessert Time
Taegeukdang Bakery
Time travel in Namsan Hanok Village!!
yoonhee

AVAILABLE ON
Sun. Fri. Sat.
MEET AT
11:00
MEETING POINT
Chungmuro subway (Line 3), Exit3 (Inside)
DESCRIPTION
Namsan Hanok Village is the perfect place to relax and get away from the tired daily life! It is not crowded with people, and it is good to go for a walk compared to other Hanok villages. You can feel the sophistication of Hanok and the harmony of the building.

In the Namsangol traditional garden, there are 5 houses of Hanok and Seoul Millennium Time Capsule Square. Admission is free! You can also enjoy the sightseeing of the street museum starting from Hanok Village. When you collect 8 stamps on the stamp tour paper, you can eat a drink for free.

After taking a look at the Hanok Village, we'll have lunch at 'BanBan Noodle'. It is the noodle restaurant. Meat noodle is famous of there. The soup is tasty and it's full only one bowl.

After lunch, we move to the Taeguk-dang which is a 70-year-old tradition bakery. It is one stop from Chungmuro station. You can enjoy many kinds of bread and monaka ice cream!

After dessert time, I'll finish by talking together about what the tour is like today.
11:00
Chungmuro subway (Line 3), Exit3 (Inside)
11:05
Namsan Hanok Village Tour
12:00
Seoul Millennium Time Capsule Square Tour
12:10
Lunch time in 'BanBan Noodle'(Noodle restaurant)
13:10
Street Museum Tour stamping on paper
13:40
Have a tea time using Paper with all the stamps
14:00
Moving from Chungmuro Station to the Dongguk University Station
14:10
Dessert Time in Taegeukdang(70 years traditional Bakery)
15:00
NO. OF PARTICIPANTS
1~2
OPTION COMMENT
* There are no events during the winter season in Namsan Hanok Village.
**If you want to drink for free we have to collect all the stamps(total 8) looking around Street Museum.
PRICE INCLUDES
None
PRICE EXCLUDES
Lunch, dessert (any kinds of breads), Transportation